We are driven to create products that suit your needs.
Explore core bag styles, materials, and features, and our dedicated sales and design team will guide you through the order process.
Grocery
Our best-selling multi-purpose reusable option for groceries and everyday use, available in a variety of materials and sizes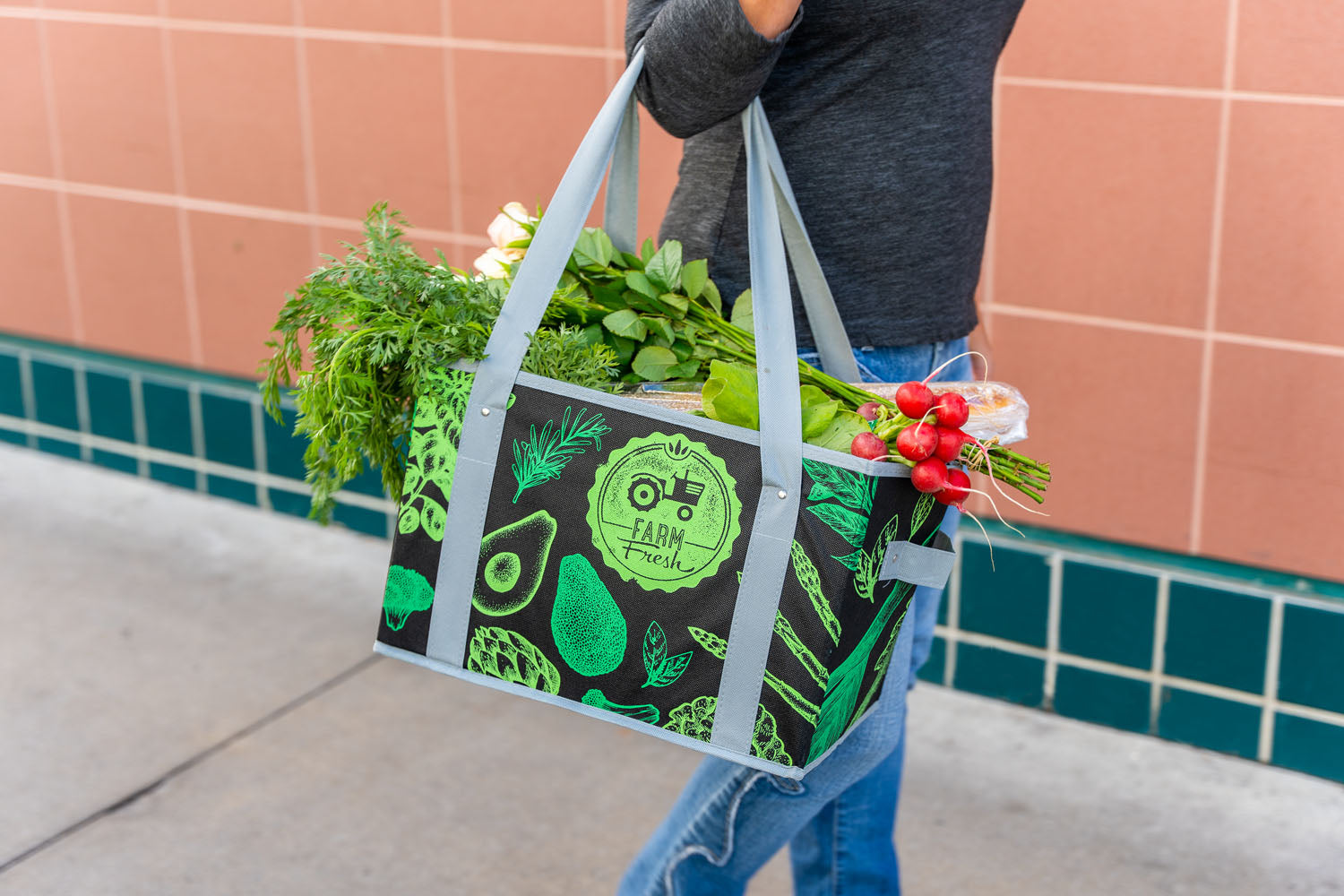 Box
Designed to carry larger loads, these totes have rigid sides that keep your goods organized and protected
Retail
We offer a range of styles and materials that will fit your store's needs while elevating the experience at point-of-sale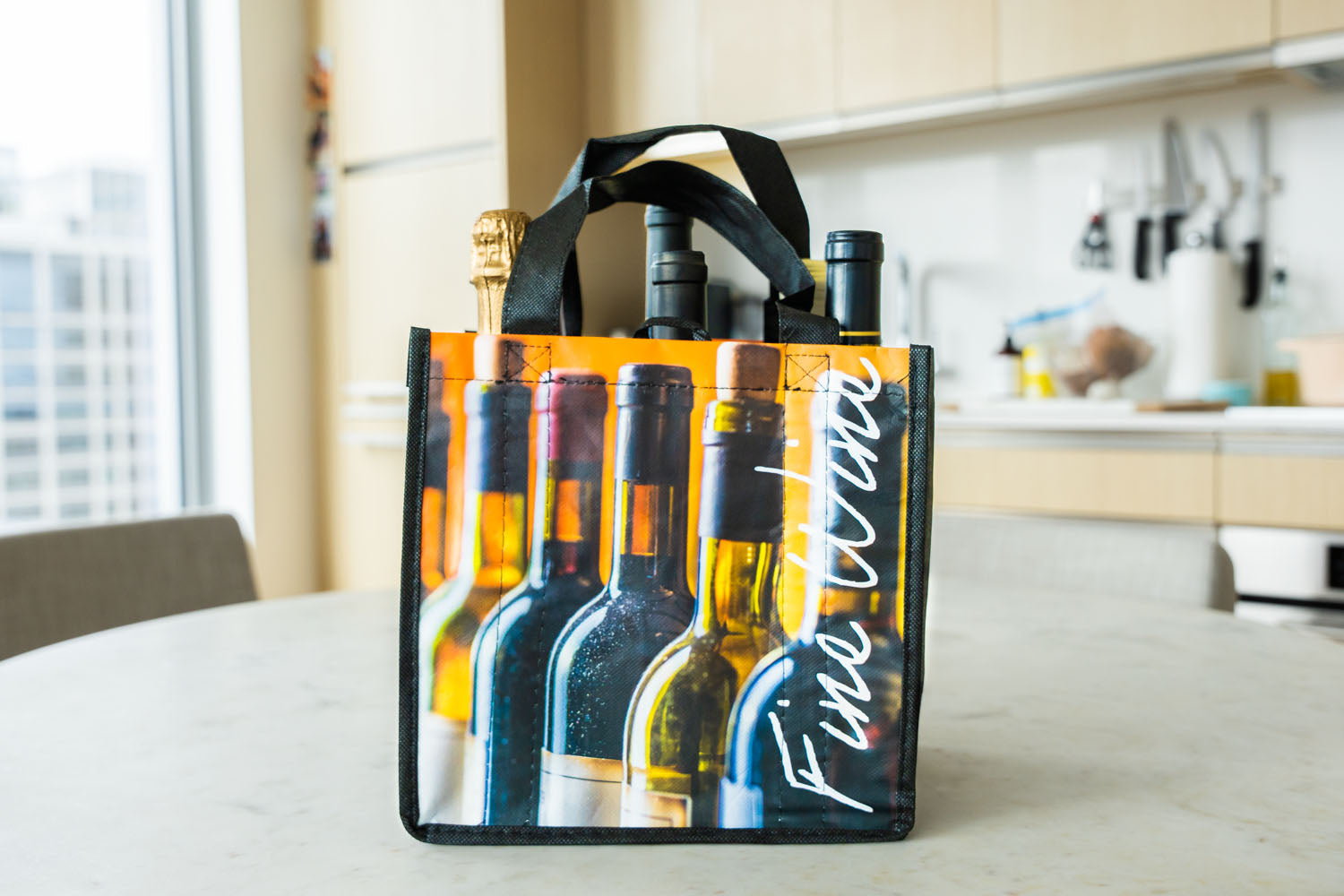 Wine
For gifting, parties, or shopping, we have partitioned totes to hold as many bottles as you need
Insulated
The perfect solution for frozen foods, catering, and hot food delivery with thermal walls and zippered closures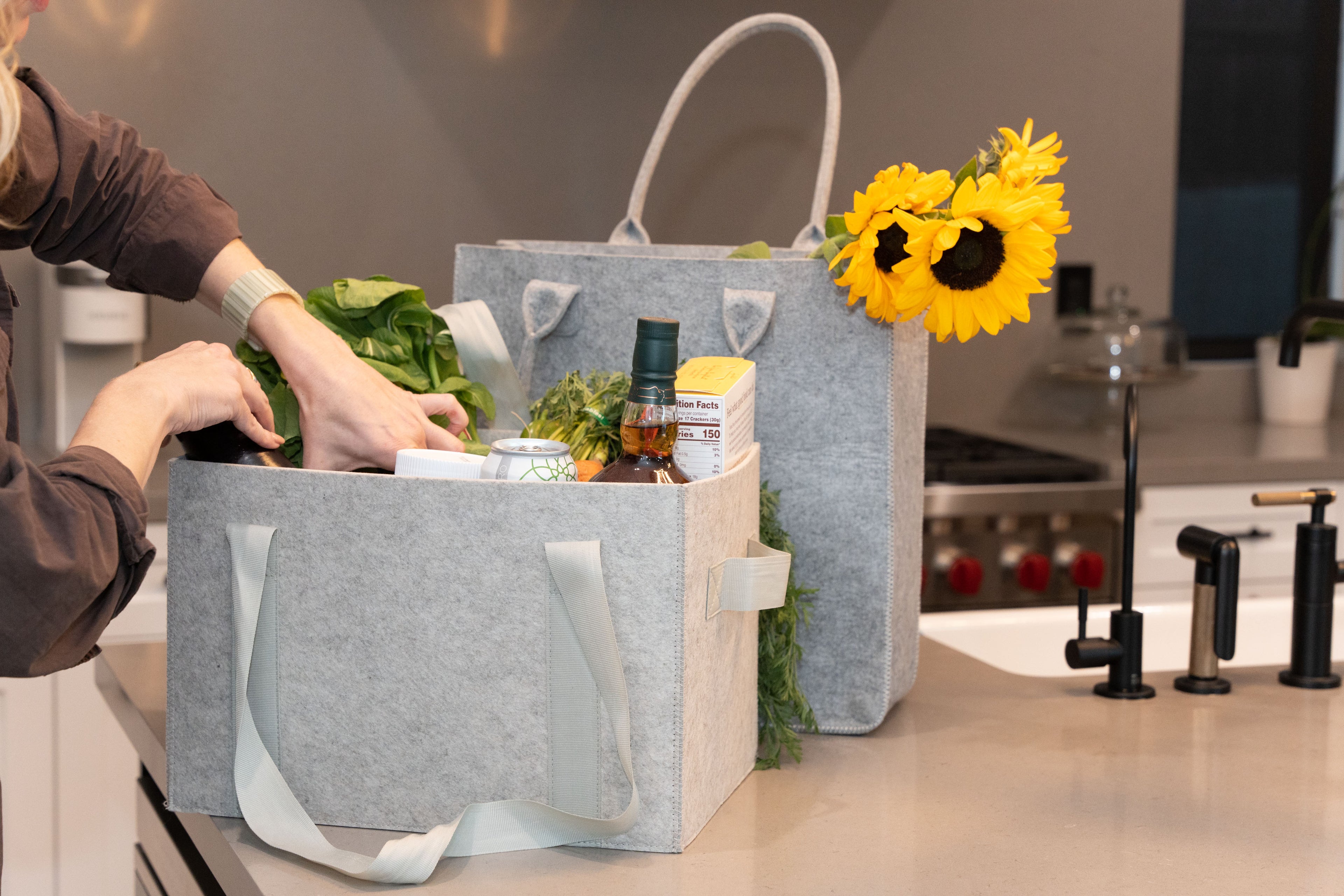 Lifestyle
Go beyond the basics with bags for specific needs, made from premium materials with innovative features
Materials
Non-woven PP

Polypropylene is a versatile plastic made from fused polymer fibers, creating a material that is strong, lightweight, cost-effective, and compatible with screen printed and laminated graphics. Our non-wovens are made from over 30% post-consumer recycled content, with rPET options made entirely from recycled plastic bottles.
Woven PP

This polypropylene has extra strength and flexibility thanks to the woven fibers. Our woven materials are made with at least 30% post-consumer recycled content, with a laminated coating that is water-resistant and easy to wipe clean.
Oceanwise™

A unique sustainability program that makes NWPP from 90% post-consumer recycled material sourced from coastal communities whose oceans and beaches are at risk of environmental harm.
Natural

Natural fibers offer versatility, durability, and style, while standing up to machine wash and dry. We offer cotton, jute, and hemp fabrics in everything from produce bags to beach totes.
Mesh

The go-to material for reusable produce bags, our mesh is breathable and ultra-lightweight cotton weave or BPA-free polyester.
Insulated Poly

Keep temperature-sensitive items protected with insulated bags, made from a poly or heavy duty nylon outer layer and lined with foam and leak-proof PEVA.
Features & Construction
Sonic Welding

A functional and cost-effective way to fuse polypropylene materials together using a heat bonding process
Sewn Construction

Add an extra touch of quality and durability with sewn seams and handles
Handles & Loops

There are many ways a bag can carry, with options for single and double handles, as well as locker loops for display
Reinforced Handles & Seams

Safely carry heavier loads with extra sewing and rivets at the handles and seams
Pockets

Add interior or exterior pockets to help protect and organize the items in your bag
Interior Organizers & Inserts

Whether you need structure or partitions, choose from features that improve your bag's organization and shape